Read Boiler-Service Testimonials & Customer Reviews of Our Work
Jack is a great plumber and very professional, helpful and friendly. He went above and beyond during the lockdown to help us. He is also very efficient. Absolutely brilliant and we will keep using him and recommending him to our neighbours and friends. Farah and Simon
Very polite clean works had no mess to clear up would recommend to anyone C Boyd
My boiler broke down and based on good Google reviews I called Surrey Boilers. Jack was able to come the same day, texting me half an hour before he arrived. The problem was fixed in no time and priced exactly as promised. No call out fee - just £85 for the first hour plus the cost of the faulty burner seal. For a same day boiler repair service I paid £134.40 - no nasty surprises and I'm certain he should have charged me for more than one hour! I wouldn't hesitate to recommend him. Thanks Jack!
Arrived within 45 minutes of me calling, despite it being really late in the day! Problem solved within 5 minutes. Absolute gentleman and would not hesitate to recommend! He'll be my first call next time
Great service whilst fixing my boiler, highly recommend.
Lovely chaps, didn't overcharge or drag their heels, sorted the problem within an hour. Very Happy.
Excellent service. Jack attended my boiler breakdown and knew his trade well. Fixed with new PCB he kept in van for spares. Great result. Also punctual and polite. No hesitation in recommending him.
Jack @ Surrey Boilers is superb. Very reliable, professional and trustworthy. Problem solved and will be calling him again
Excellent service when I returned back from a couple of days away to find the boiler not working. Jack was communicative, prompt and efficient. A job well done
My boiler broke down and I rang Surrey Boilers. Jack was unbelievably helpful, offering to come to help investigate the issue on the same day, and when it turned out the issue was minor, was more than happy to instruct me over the phone as to how I can fix it myself. Very good service and would go to again for any plumbing or boiler issues!
Despite it being the weekend before Christmas, Jack responded to my call immediately, visiting within the hour and offering to install my boiler before Christmas day. Jack guided me through my options and my husband and I were very pleased with his service.
Our boiler broke down and, taking a pot-shot based on the good reviews on google, I called Surrey Boiler Repairs. Jack was able to come and visit the same morning that I called him and arrived at the time he said he would. He quickly diagnosed the problem and showed me the defective components that had obviously failed. Our boiler is quite old and they no longer make all the parts for it, however Jack managed to source a re-furbished part on the same day and got it up and running, saving me the cost of a new boiler. In addition to this, Jack was polite, friendly and clearly takes pride in his work plus he charges a fair price for his work. I wouldn't hesitate to recommend him and will be using his services again in the future.
Jack was great in helping me solve a problem with my boiler over the phone. It was so appreciated. Thank you Jack.
From quotation to completion Jack was professional throughout. The installation of our new boiler was quick and we have been given all the information we need to operate it. I would highly recommend Jack and his team, they provided us with a great service and I will be keeping their contact details for future work.
My boiler was not working and showing an error code on the front. I called Surrey boilers and they came within the hour. I was very happy with Jack and his apprentice, they got my hot water and heating back up and running.Thank you very much!
Jack advised me on most suitable boiler for my needs prior to purchasing one. Arrived prompt on the day, there was an issue with my gas pipe work requiring it to be extended but he still charged the original price quoted. Job done in a day. Pleasant and friendly guy, would have no hesitation recommending him to anyone requiring this type or similar job done.
Surrey boilers attended a call out for as my boiler was loosing pressure. They quickly diagnosed the problem and changed the part that was faulty. A very professional service and I was happy with the reasonable price for the work. I will definitely be using them in the future.
Next Reviews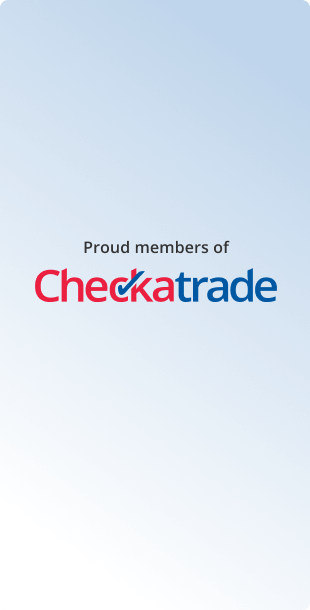 A first class boiler service, and on hand to provide much needed and valuable advice. I would have no hesitation in recommending GSE Boiler Services.
Faultless service, from the original quotation through to final installation was all handled in a friendly and professional manner and at a very good price.
I woke up with no hot water one morning and didn't know what to do. I called GSE and they were here within 2 hours!
My boiler was making an odd noise so my husband called GSE to come and look at it. After a quick inspection they gave us a quote and a date and time they could come and replace it. No hassle on our part whatsoever!
I called to get a quote and received it the same day. Two days later I had my new boiler fitted with no fuss. Very good service! Would highly recommend.